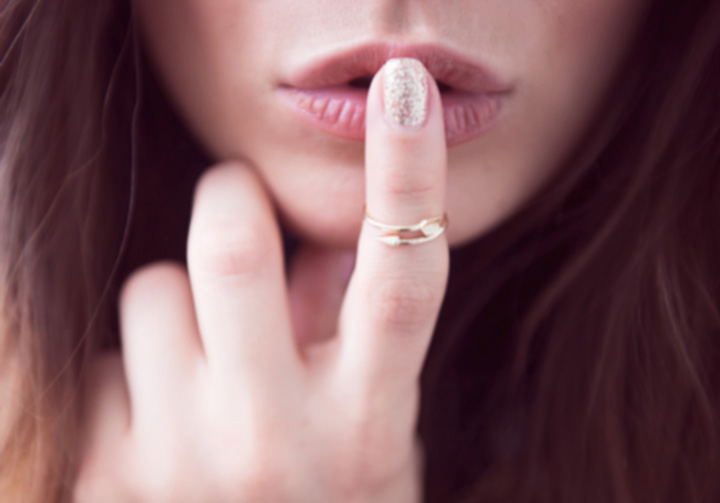 25 Dez

Hush… Emma Joy is coming to town

I have been featured on Emma Joy last week and presented their new and very festive jewellery collection. Emma Joy do beautiful and affordable jewellery lines. My favourite item is the little arrow midi-ring that you can see above. Check out the full collection below and see the beautiful photos that Clementine took of me.
---
This week, we decided to take our fashion journey overseas! We came across Tanja, from the blog Seaside Glamour. She currently lives in Germany, lived in London for school, and even worked in a corporate job at Abercrombie & Fitch back in the day. Now she's a marketing manager and enjoying her part time passion as a fashion and lifestyle blogger. Check out how she styles her emmajoy jewels and her amazing interview below!
Who is Seaside Glamour?
My name is
Tanja
, I am 25 years old and 
in love with fashion
. I am currently living in the beautiful German city of Leipzig. I studied Media with Journalism in Nottingham and for my Masters degree I studied Marketing Communications in London. After 4 amazing years in England I decided to go back to my home country and worked for the internationally known fashion brand Abercrombie & Fitch for over two years. After my time in Munich, I am now back working as an Influencer Marketing Manager for LOVOO as well as working on my career as a presenter and fashion/ lifestyle blogger. I am a busy bee and love to be involved in various projects!
How did you get started with blogging?
I started my blog June this year. It was after I reached 1000 followers on Instagram through a repost from Abercrombie & Fitch that I realized people are interested in what I post. I was so happy about the comments I'd received and the questions I got asked about my style that I decided to devote my time towards my own style blog. I couldn't be happier with how things are evolving and can't wait for 2015 to arrive.
Where do you get your fashion influences and inspiration?
I read and check a lot of other really famous and very influencing bloggers like Kristina Bazan aka Kayture and Kenza Zouiten who I adore. Her style is casual yet classy and I think she is super gorgeous. I love her clothing line Ivy Revel a lot and check out her blog daily. For more inspiration I often check out OOTD Magazine, they repost many looks by smaller fashion bloggers too and I love browsing through their looks to get ideas for my own posts and outfits of the day.
What are your favorite winter accessories?
I cannot do without my Parka from Chicwish these days, it's super cosy and warm and still makes me look so put together for the day. There's photos on my Instagram for you to check out 🙂 Other than that I love colorful beanies during the wintery months and on the beauty side of things I can't do without my Kiehl's lip balm with Mango flavour to keep my lips all hydrated and looking rosey.
What is it like blogging in Europe?
Blogging in Europe is as much a challenge as it is a pleasure to be part of such a huge community of famous and very influential bloggers. Of course, having started this year I still have a long way to go to be amongst the top bloggers but I am very much looking forward to evolving, as many of the bigger bloggers are very friendly and willing to help new ones entering the scene. Another great thing about blogging in Europe is that there are so many influences across the different european countries when it comes to fashion that the blogger scene here is super diverse. Take a look at London for example, it's a creative melting pot setting new trends daily. Berlin is more laid back and Milan very classy. It's great to see so many different styles and of course trying to combine these influences with my own sense of style.
How do you think European fashion is influenced differently than American fashion?
I feel that European fashion is influenced by all the different European countries and there very own histories, which make the European fashion scene very diverse and unique. It's great to see how the different bloggers mix different styles and together we form one community that's open to many styles.
Who is your personal favorite blogger?
My favourite fashion blogger has got to be
Kenza Zouiten
from Sweden, I already mentioned her above. She is super gorgeous and comes across so natural and friendly. I love her style – she wears so many different styles – from bohemian inspired looks to very classy looks to casual street wear but her style always screams Kenza – she manages to wear so many diverse styles but still sticking to her very own look. Another fashion blogger I adore is Austrian "Fleur de Mode" She takes beautiful photos and her style is modern with a touch of bohemian, which I love! I generally love anything boho inspired – feathers, dream catchers you name it.
---