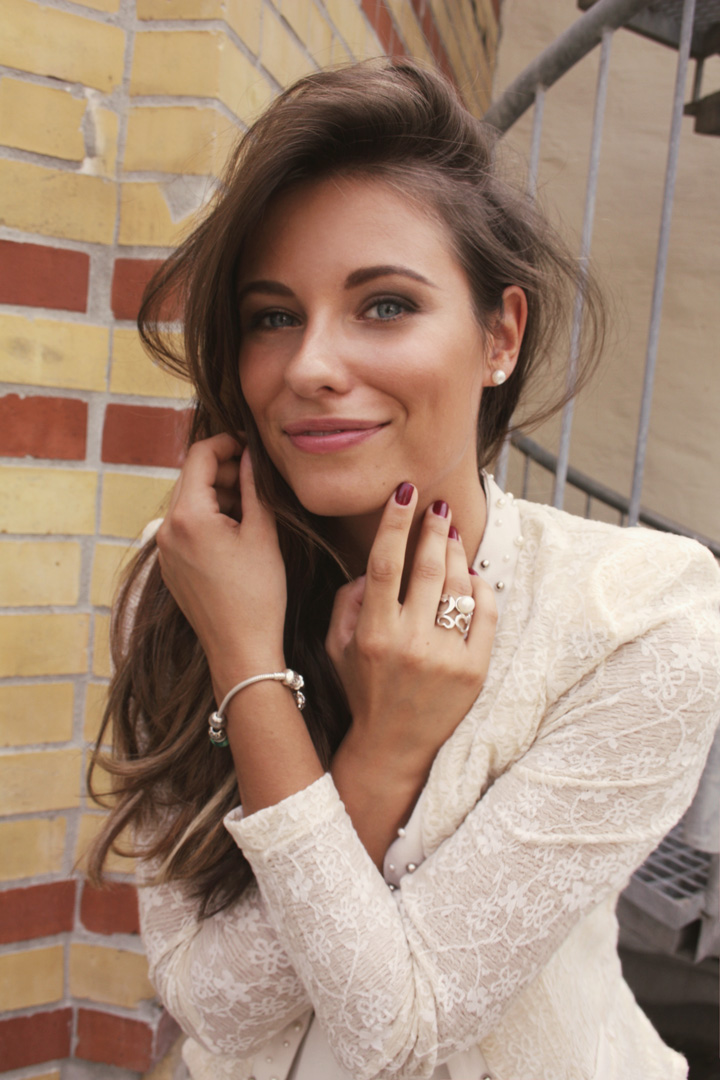 30 Jul

WHO SAID DIAMONDS ARE A GIRL'S BEST FRIEND? IT'S PEARLS!

Jacket – Vintage from London / Top – H&M / Ring – Mesenso / Jeans – Abercrombie & Fitch / Necklace – Revival London / Sandals – Calvin Klein

This look was inspired by my new ring from Mesenso and their online shop really impressed me service wise too. Finding rings in my size has always been a mission…cause I am in between sizes 53 and 54. So I ordered the ring in 54 (of course it was too big) but Mesenso was really helpful and it was no big deal to find the right size and getting it to me in no time! It's a delicate silver jewellery piece with a white pearl that made me feel all romantic and summery the other day – and it made me think of a creamy blazer/ jacket that I had not worn in ages! But it's so suitable because it has pearls on it too. I bought that vintage jacket at a little really cute store near Camden market in London a while ago. Pairing it with a flowy top from H&M and ripped jeans to make it a little more edgy and I'm good to go!