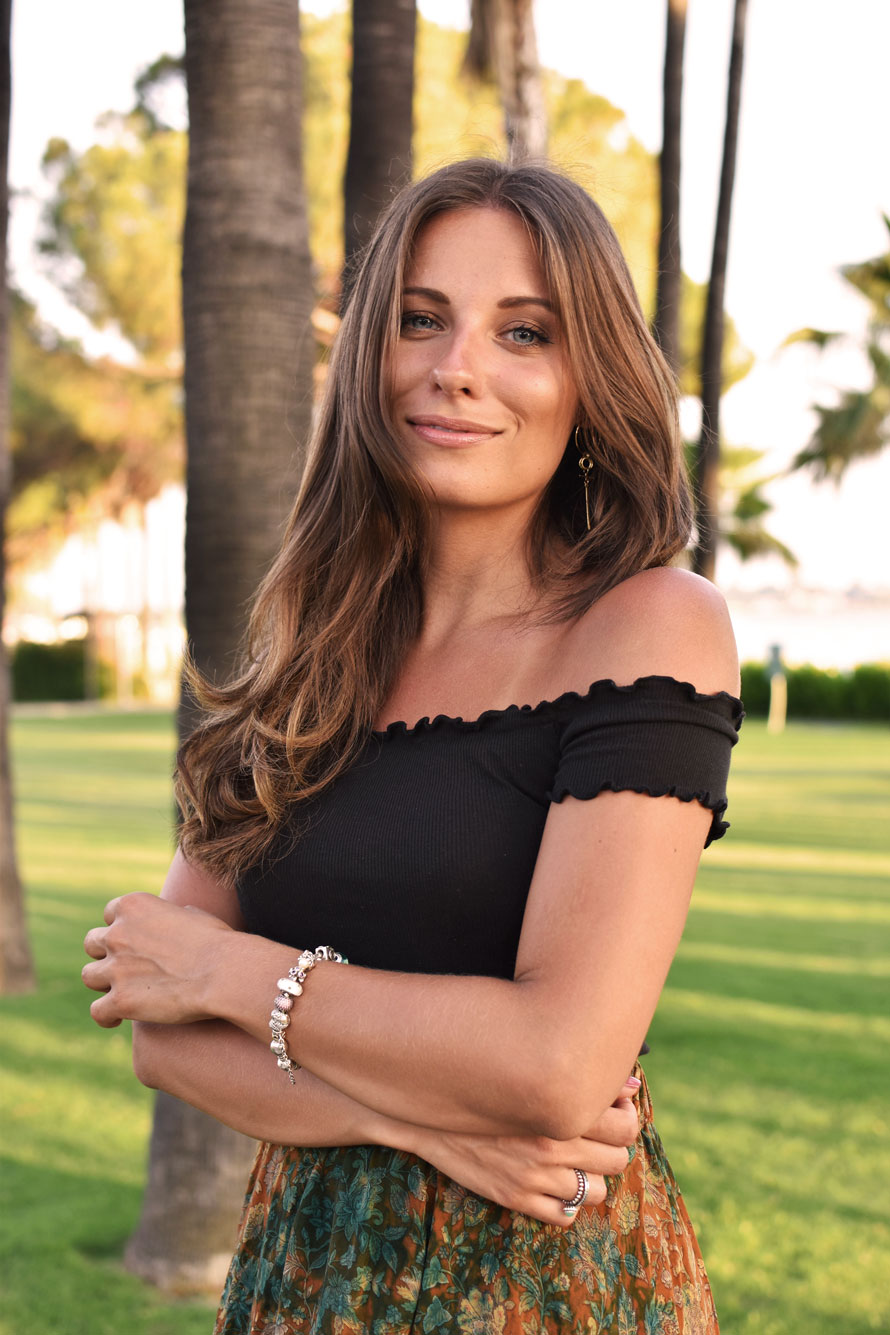 12 Aug

Summer Look 2: Bohemian Vibes

"She's an old soul with young eyes, a vintage heart, and a beautiful mind."

Mein zweiter Summer Look ist einer meiner liebsten Sommerlooks weil ich diesen Rock liebe! Irgendwann habe ich auf Instagram einen Boho-Account gefunden und mir getraut ein paar Teile aus Australien zu bestellen. "Getraut" – deshalb weil das mit dem Zoll ja so eine Sache ist. Und natürlich kam es auch so das ich den 3 Euro Rock dann beim Zoll abholen durfte und drauf gezahlt habe… ABER der Rock war es mir wert 😉

Ich liebe die verschiedenen Längen und das der Rock vorne mehr Bein zeigt. Dazu kombiniere ich ein schulterfreies einfaches Top von Hollister und wieder meine Heels aus NYC.