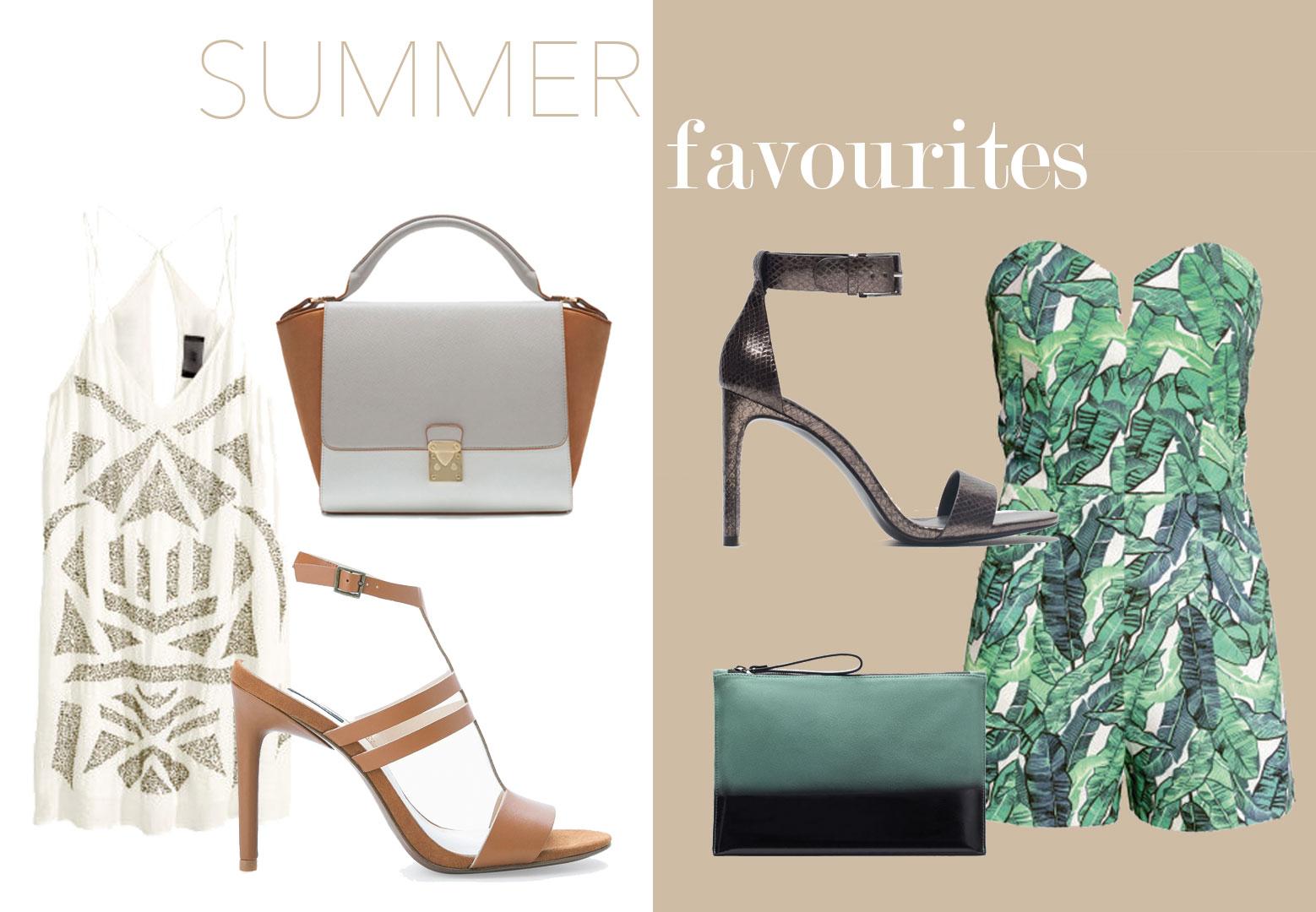 05 Jul

Summer Favourites

With 38 degrees outside (!) and yes I am based in Germany – it's been a pleasure to look for two summery outfits that are definitely worth wearing because they are just made for this kind of weather! Mango and Zara have really done it for me this month. I am digging any shades of caramel brown, taupe and greens at the moment and I could find so many lovely pieces that I put together the ones below.

The first look is based on beige and caramel colours and the linen dress with sequins is just perfect for a hot summer night out. The second look is based on this tropical jumpsuit with snake patterned heels and a little pastel green clutch to put all your essentials in. Either way, I think we are fully dressed to experience some exciting summery nights now! Whoop!

//

Heatwave Alarm! 38 Grad in Deutschland – da braucht's die richtigen Sommer looks um nicht zu zerschmelzen. Weiter unten findet ihr eine kleine Zusammenstellung meiner zwei Lieblingslooks. Zara und Mango haben es mir diesen Monat angetan und Karamel und tropisches Grün ebenso.

Der erste Look basiert auf diesem wunderschönen Leinen-Pailettenkleid in Kombination mit karamelfarbenen High Heels (die ich mir übrigens letzte Woche in London zugelegt habe). Der zweite Look steht ganz im Zeichen des Dschungels: Jumpsuit in Palmenoptik gepaart mit Schlangen-Heels und wir sind ready for SUMMER!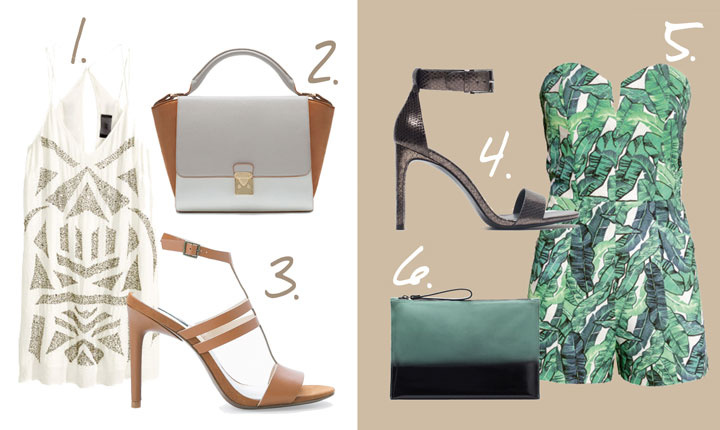 Shop the Looks
1. Dress by HM – here
2. Bag by Zara – here
3. Heels by Mango – here
4. Heels by Zara – here
5. Jumpsuit by HM – here
6. Clutch by Zara – here