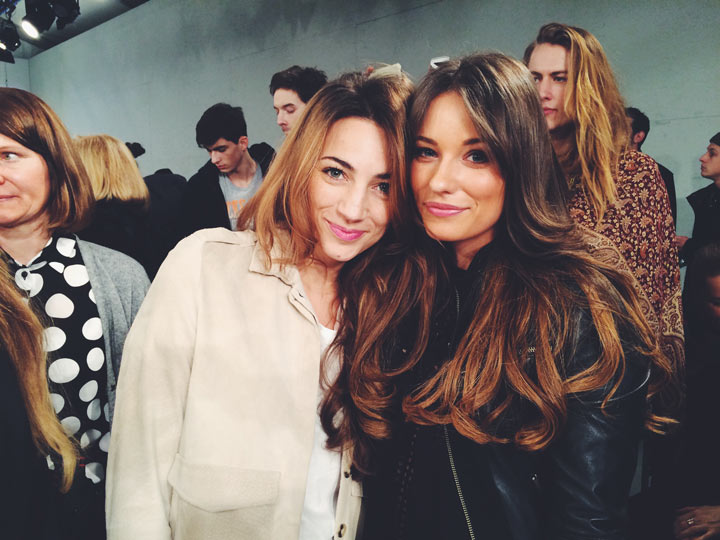 01 Feb

Song of the week: Black Tears White Lies by Luca Vasta

As you may have seen on my Instagram already, I was so excited about meeting the beautiful and very talented Luca Vasta at the Barre Noire Show last week at Mercedes Benz Fashion Week in Berlin. We did have some selfie action going on as you can see and I absolutely adore our photos! Hair everywhere was the most common feedback I received, but I have to admit I can see where it's coming from.

Anyways, back to the topic of this blog post, which is dedicated to one of my favourite songs by Luca Vasta – Black Tears White Lies. Her music does remind me on the likes of Florence and the Machine, Bat for Lashes and London Grammar. All artists I absolutely admire and they all have something in common: a touch of melancholy, electronic beats and their music is incredibly melodic.

The video to the song reminds me of Lana del Rey and is very artistic. I love how it incorporates elements of modern dance, which adds to the deepness of the song.

Nadine Vasta (her real name) started her career as a VJ for Viva with her own Show called Vasta – die Show zum Blog, where she reported on highlights of her week and welcomed guest stars in the show. Since I used to really wanted to become a TV presenter when I was younger (ok, I actually still want to become a TV presenter 😉 ) I have always been fascinated by women who seemed to have a similar career in mind and who have actually been on that path. So I was super excited meeting her at the show and I started listening to her album again that she released last year around this time and I can reassure you – it's on repeat constantly these days!