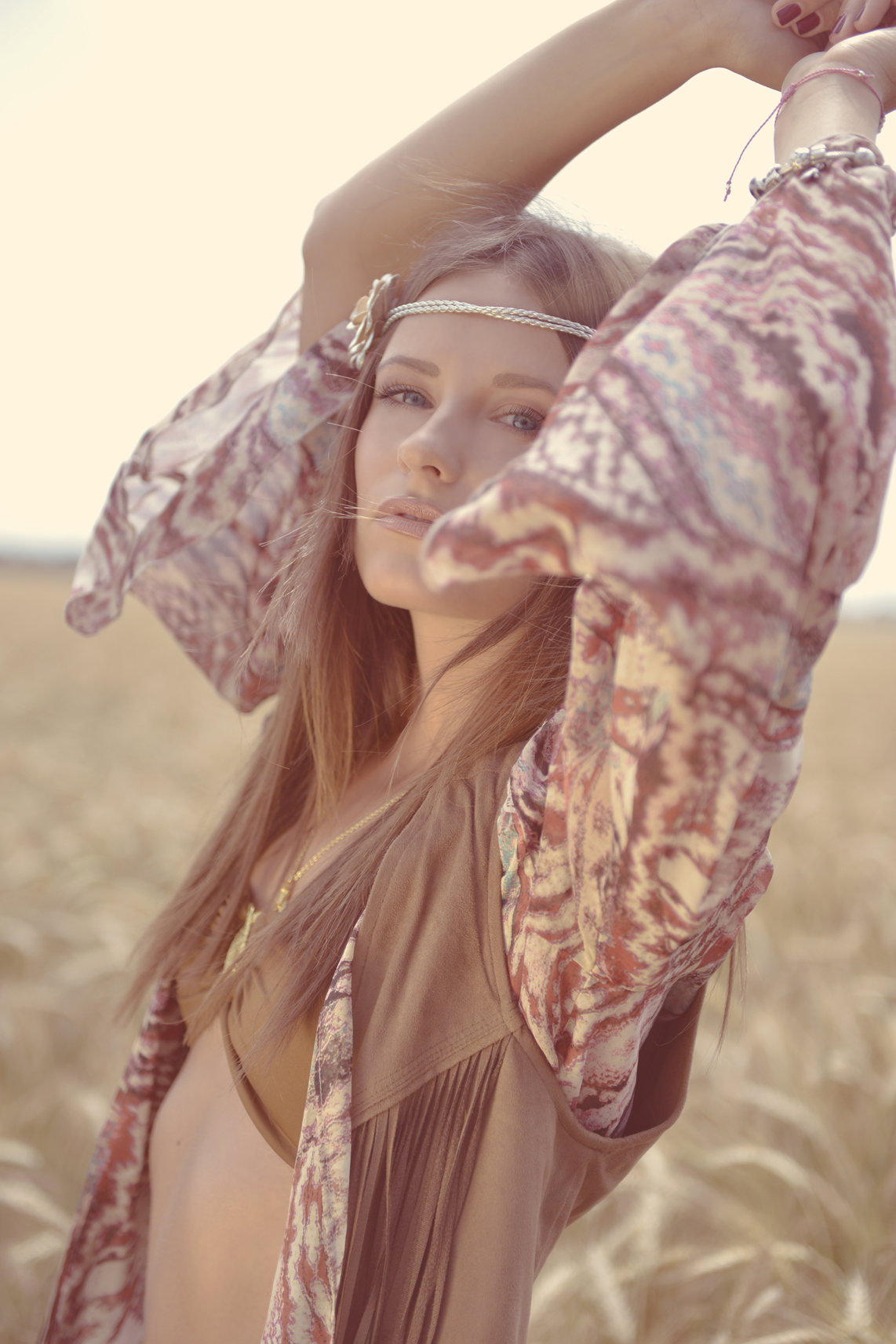 19 Jun

SHOOTING FOR BLENDER BY CLEMENTINA

Blouse – Forever21 / Bikini Top – Victoria Secret / Vest – Bershka / Jeans Shorts – Hollister / Ring – Pandora / White Top – H&M / Necklace – Scotch & Soda

Hallo ihr Lieben – Donnerstag ist ja auch bekanntlich Throwback Thursday und deshalb gibt es heute einen Beitrag zu einem ganz besonderen Shooting das ich letztes Jahr im Juli für Blender by Clementina machen durfte. Blender by Clementina sind zwei wunderbare Freundinnen von mir (Clementine & Tina) die nicht nur überaus begabt sind was ihr eigenes Styling und Modebefinden angeht, nein – die beiden haben auch ein eigenes Projekt bei dem Clementine (die kreative Fotografin) und Tina (die erfahrene Stylistin) ganz normale Mädchen in Szene setzen und wirklich wunderschöne Bilder in märchenhaften Kulissen schießen. Dabei bekommt jedes Mädchen ihre ganz eigene Fotostory – bei mir ging es also ab ins Kornfeld und die beiden haben sich für mich ein Hippie Shooting ausgedacht. Yippiiee 😉 Ein Thema das mir außerordentlich gut gefällt, da mein eigener Stil sehr Boho-inspiriert ist und in mir ein kleiner Hippie wohnt. Gedauert hat das wundervolle Shooting gerade mal 1 Stunde, da hatten wir schon alle Bilder im Kasten und ich freu mich euch das Ergebnis nun endlich auch auf meinem eigenen Blog zu zeigen!

Noch mehr wunderschöne Bilder von bezaubernden Mädchen gibt es natürlich auf Blender by Clementina hier – also schaut dort mal vorbei! <3

Hi guys – since Thursday is also popular for sharing older photos, works etc – I'm using this post for my first throwback thursday entry 😉 The following photos are part of a series of shots that I did for Blender by Clementina. A duo that are also my best friends (Clementine & Tina). These two beauties are not only very fashionable in their on style they also work on their project Blender by Clementina that is just as creative and beautiful. They take photos of  the girl next door and create beautiful sceneries in which each girl portrays her own very unique story. I was lucky enough to be able to be part of the project and for me Tine and Tina came up with a bohemian theme. We went to a wonderful wheat field and I was able to take on the role of a hippie girl dancing to flowery music and picking up lavender and poppy flowers. I truly loved it and had a blast! So here it is! And if you are interested in the other stories featured just check out Blender here!