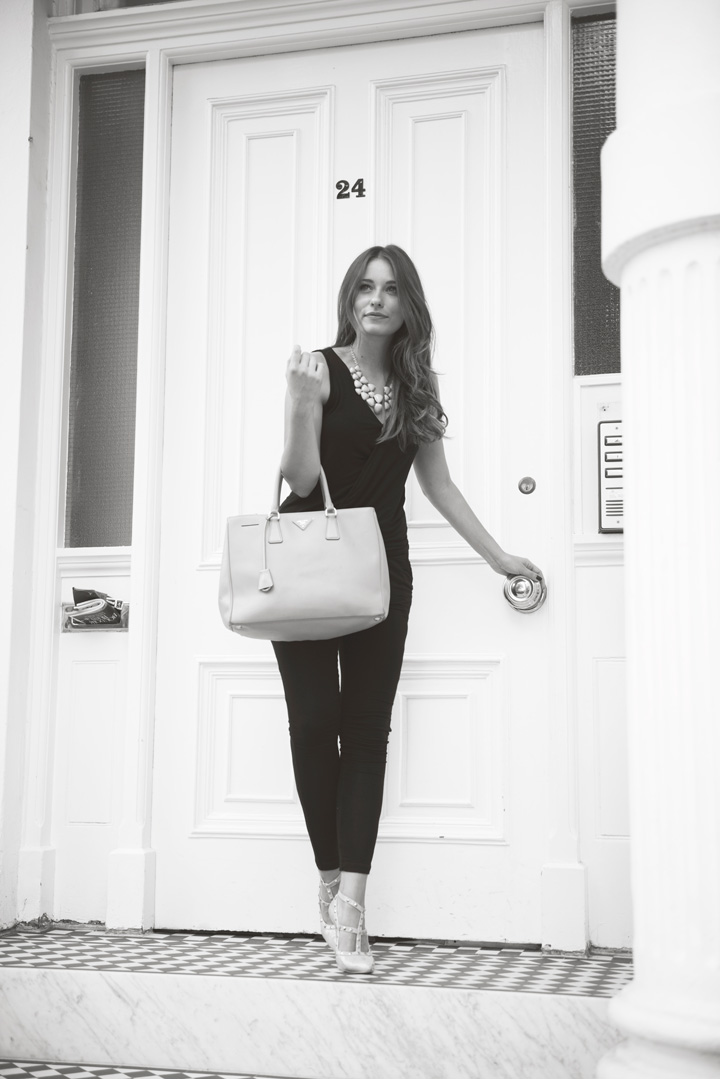 28 Sep

SECOND STOP: LONDON KENSINGTON

Are you ready for our next stop in Kensington?

This area is really special to me and always makes me feel a little homesick when being around since this used to be my home area when I studied here a few years ago. My home was at Edgware Road, just 2 stops from beautiful Kensington Highstreet, which was just where we hopped off to take these beautiful snaps for you.

To all of you who are not so familiar with London, Kensington is one of London's posh areas with lots and lots of beautiful streets with white houses and of course you can also find the famous red brick houses around here. There are lovely cafes around, Hyde Park is just around the corner and the people are polite and always dressed as neat and chic as can be. This is exactly why we chose this area to shoot the outfit we put together for that day. Tanja wears a beautiful and simple black jumpsuit you could basically wear for any occasion. We styled the jumpsuit with a simple nude statement necklace that matches the Prada Saffiano tote and the Valentino rockstud pumps we picked to create this chic look that perfectly matches the location.

Leave out the necklace and you're left with a simple look for the office, add a coat and you're good to go for dinner.

Time to leave Kensington… we hope you're just as excited as we are to hopp back on tube to head straight to our next stop at famous Abbey Road!

Lots of love oh….and don't forget to mind the gap!

Clementine xx

Make sure to check all the details of this look below!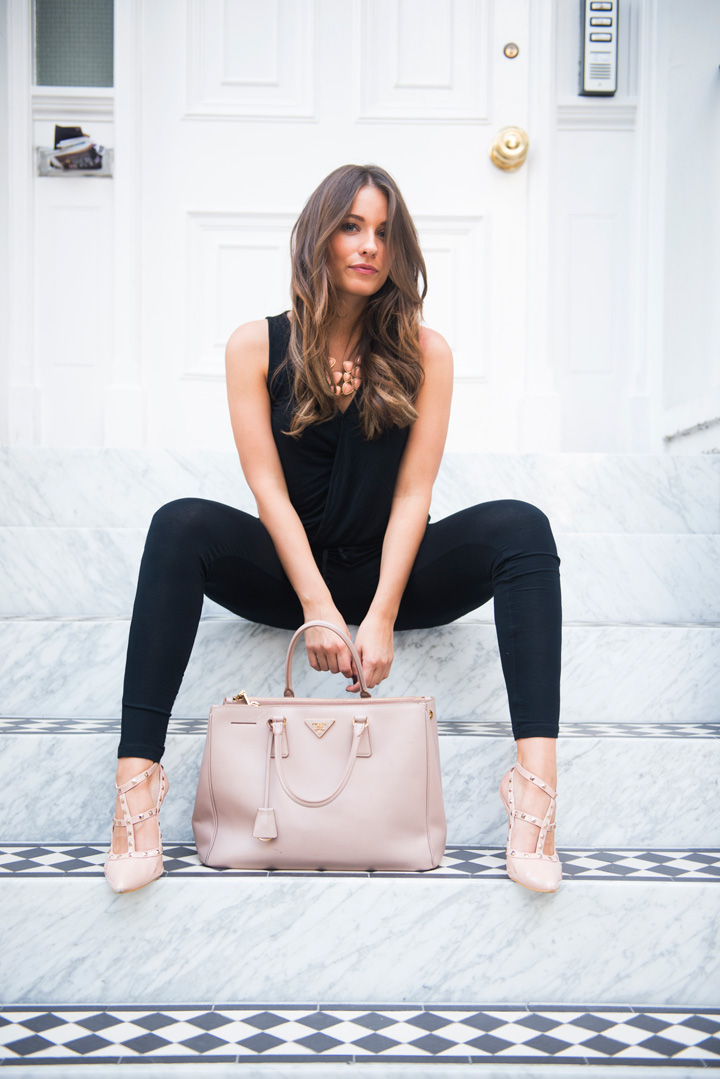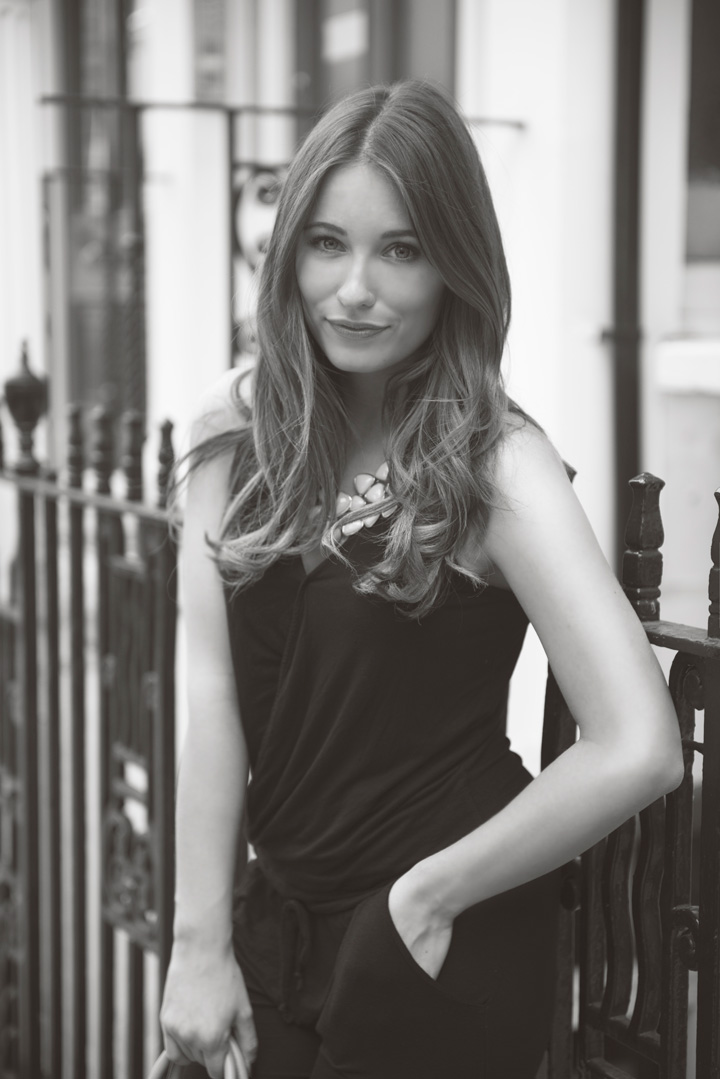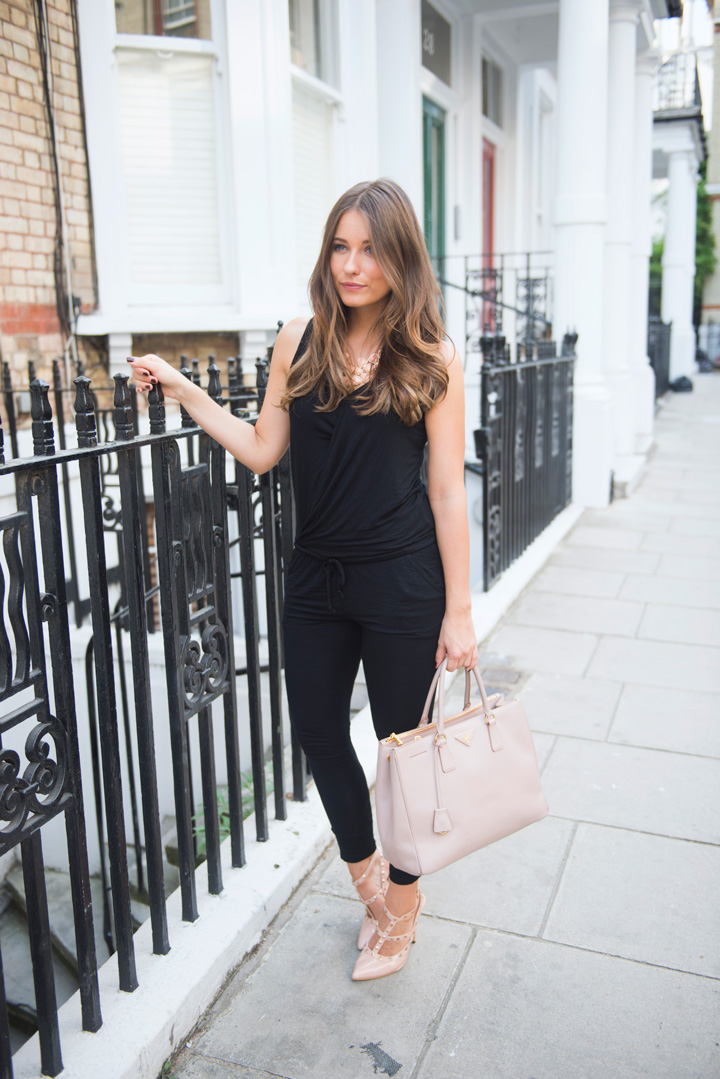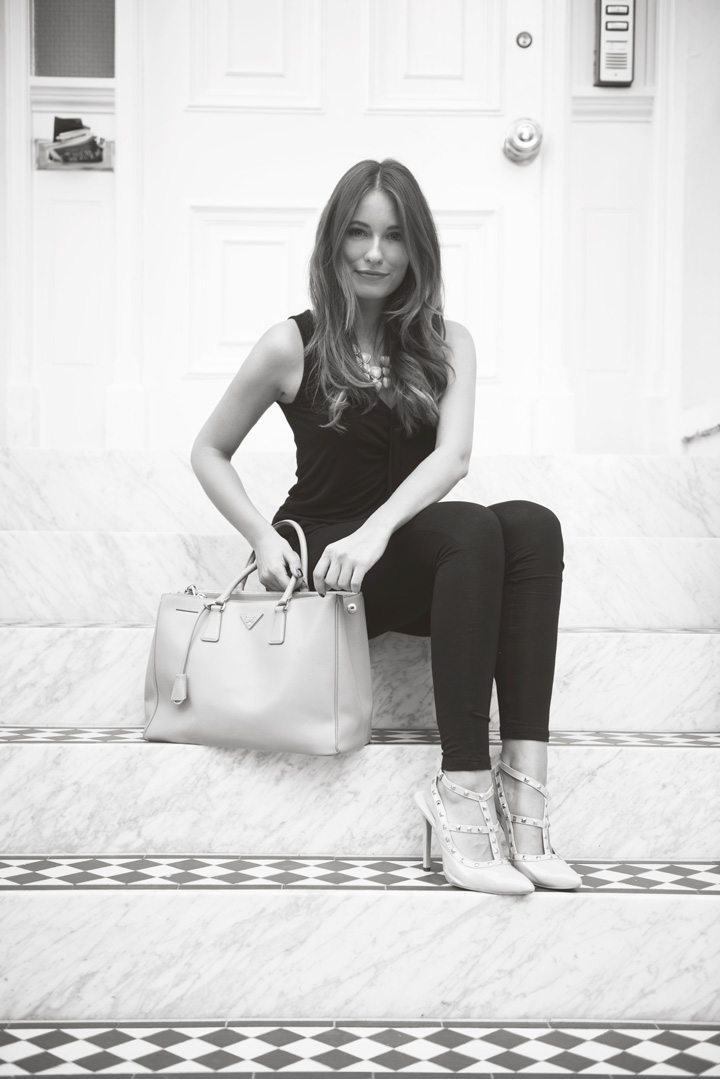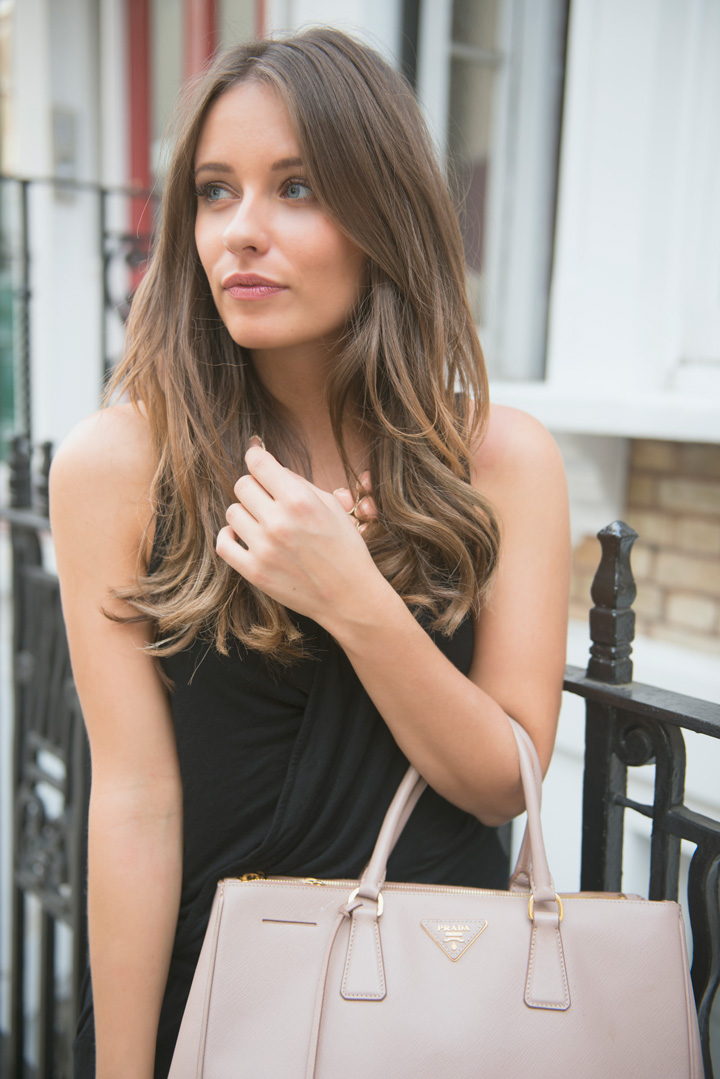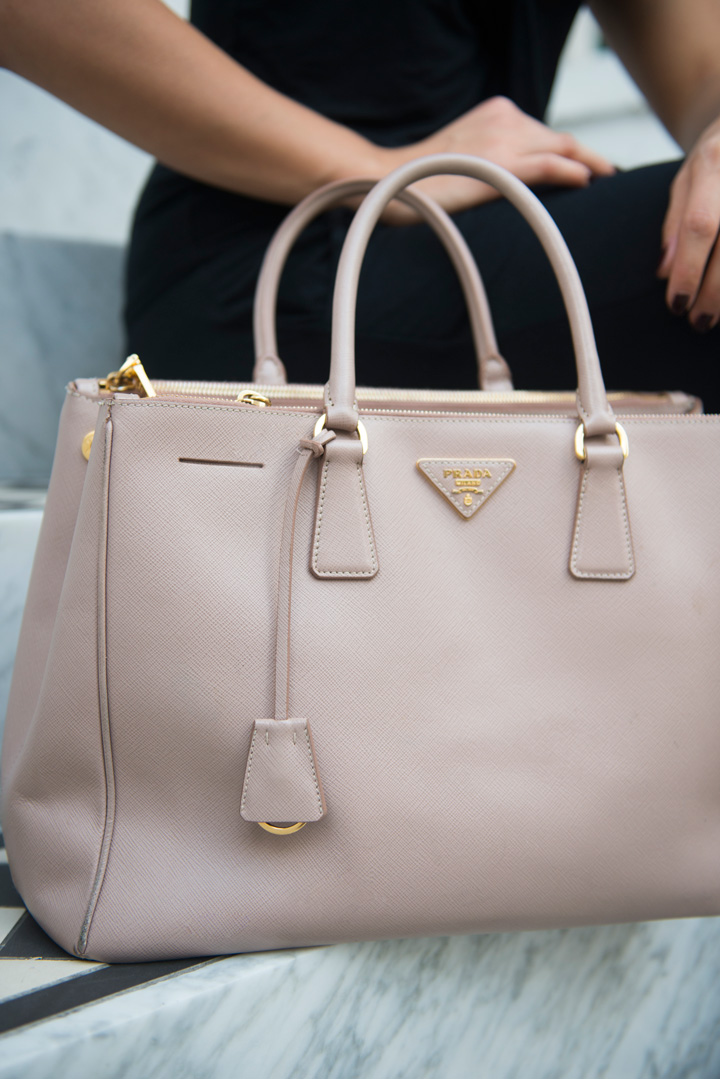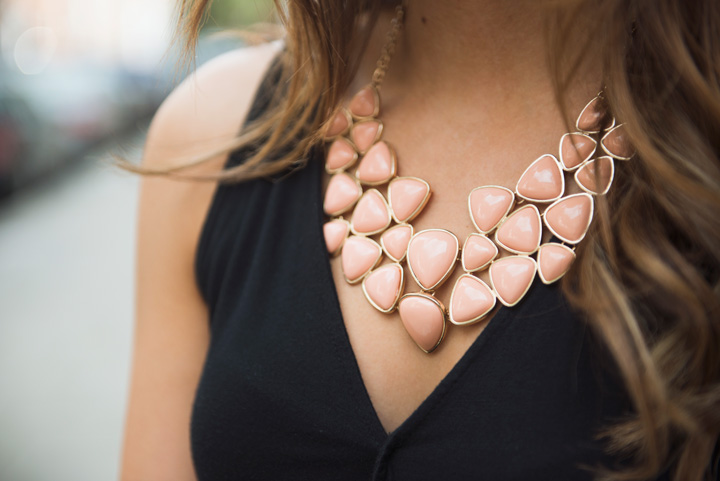 SHOP THE LOOK
Jumpsuit by New Yorker (similar here)
Necklace by Forever21 (here)
Bag by Prada (here)
Shoes by Valentino (similar here)