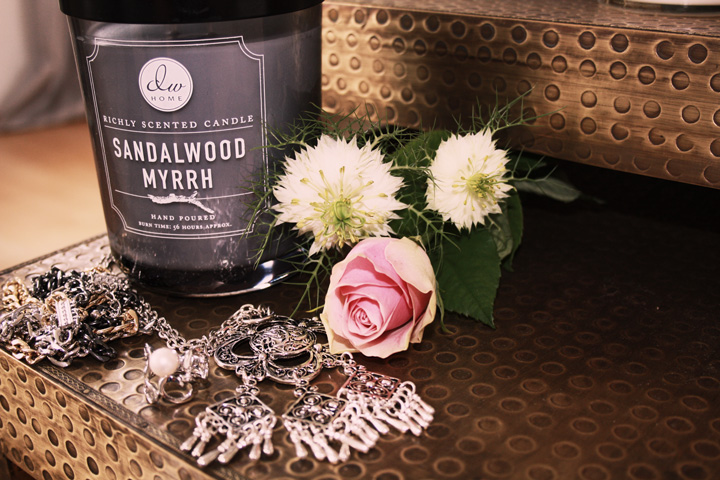 04 Aug

SANDALWOOD MYRRH, PEARLY JEWELLERY & ROSES

Candles – DW Home & Calvin Klein / Ring – Mesenso / Necklace – Revival London

Perfumes and candles have a calming effect on me depending on their scent. I am very picky when it comes to scents and I usually go for similar ingredients when I decide on perfumes and candles. My home is full of candles and I just cannot go a single day without them on. I do have three favourite brands from which I buy candles on a regular basis: DW Home, Calvin Klein and Bath and Body Works. The DW Home candle in sandalwood myrrh simply smells amazing and like it says on the very stylish jar – it does burn for over 56 hours! Yes I did count the burning time for you guys! If I may try and describe the scent in three words that I connect the scent with, it would be: oriental, wood and spice. Another amazing candle that I always get from my local TKMAXX store (and by always I mean literally anytime they have it in stock I gotta take one with me) is by Calvin Klein called driftwood. I cannot even express in words how much I love the driftwood scented candles! I am obsessed with them. I would buy anything smelling like driftwood and as soon as I put the candle on my whole appartment just smells heavenly.

And since I am in love with my new jewellery pieces I thought I could quickly mention them in this post too, especially my new pearly ring by Mesenso – sooo pretty! More details on it soon in a separate blog post!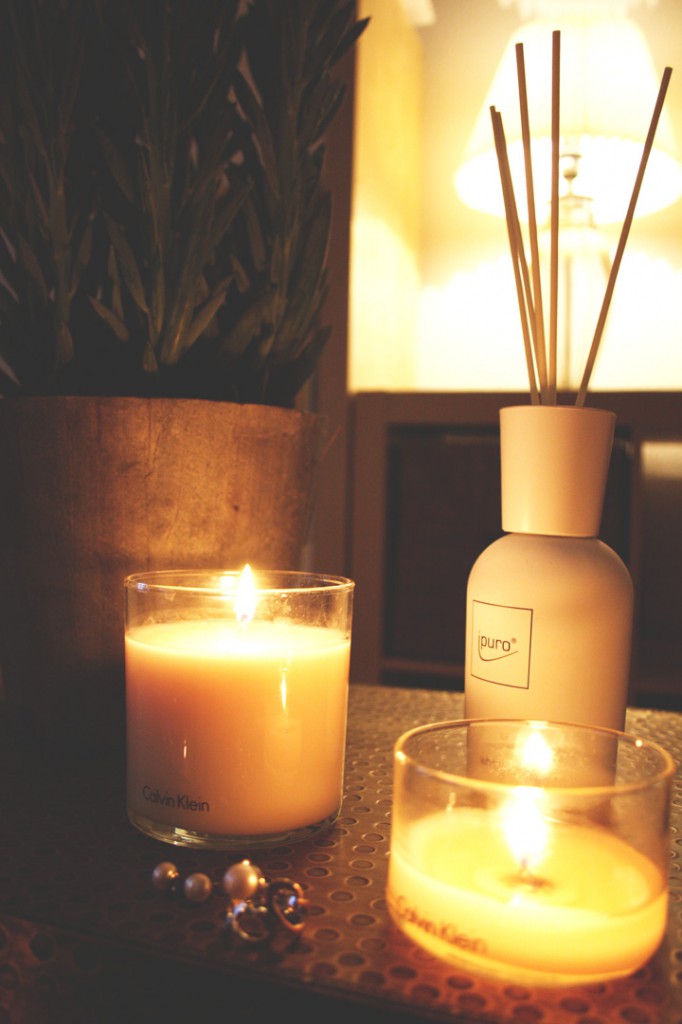 Sitting on my sofa with all my candles on typing this post, I am listening to my all time favourite song by Florence and the Machine – Rabbit Heart!