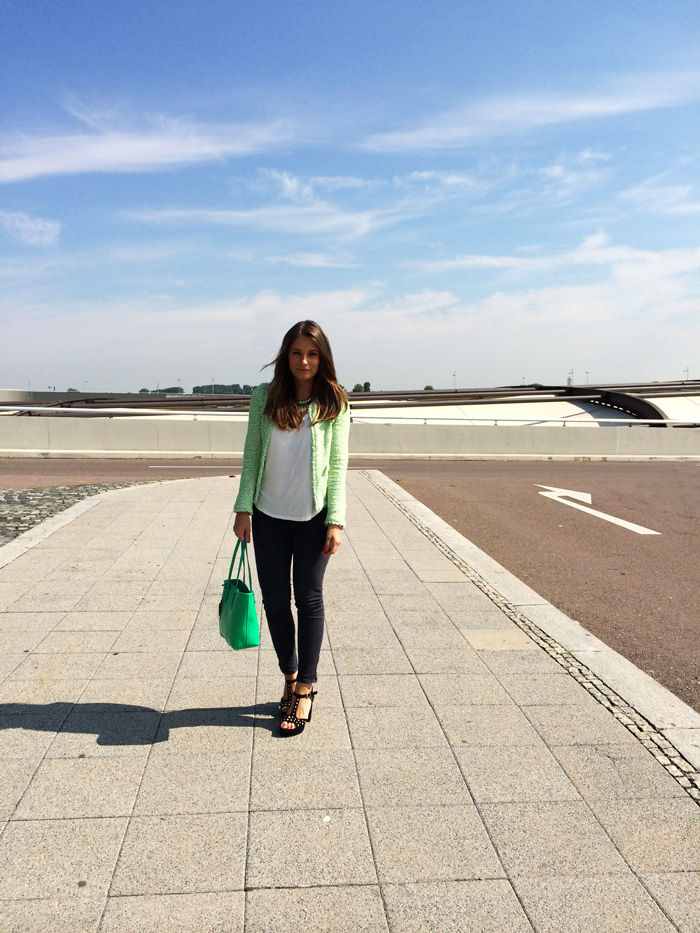 27 Jun

OOTD: RALPH LAUREN

Jacket – Zara / Top – Forever21 / Necklace – HM / Pants – Zara / Shoes – Zign / Bag – Ralph Lauren / Bracelet – Pandora

Belated Bday presents are the best just because it's a surprise after all the official surprises are already over – so this little green Ralph Lauren bag totally made me smile!Which is why today is all about green colours as I had to wear this bag straight away. It even made me go through my closet and I remembered this green Zara jacket that I haven't worn in absolutely ages – shame on me!

Verspätete Geburtstagsgeschenke sind einfach wunderbar, weil man sich dann noch einmal freuen kann 🙂 Deshalb musste ich meine neue kleine Ralph Lauren Bag in Grün sofort in mein heutiges outfit of the day einbinden. Alles auf Grün also, ist ja auch die Farbe der Hoffnung. Bei dem Wetterchen mit viel Sonne und blauem Himmel fühlt man sich ja sowieso gleich doppelt happy!