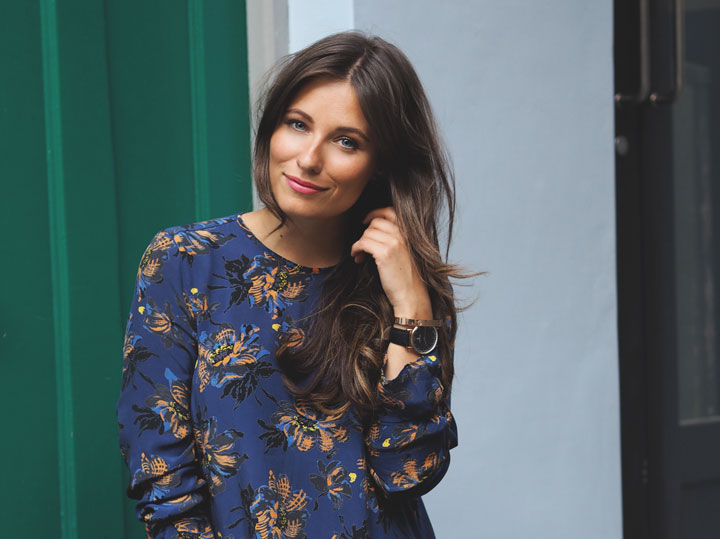 08 Jul

London… is always a good idea!

Whenever I am back in London my heart skips a beat because I get so excited to see my friends from University and experiencing one of my favourite cities again. The pace, feel and look of this multicultural hub just inspires me so much and always makes me feel welcomed and home.

I have been on a work trip last week to build relationships to agencies and meet some of the talents I work with (I am a Marketing Influencer Manager and look after talents in the UK). I was able to connect my work trip with seeing and meeting my friends after work. One of them being Sofia, who not only happens to be such a beau and lovely person but also is one of my favourite bloggers (check out her blog here). It's called Matiamu by Sofia and I just love her effortless and casual looks with an edgy twist. She always looks flawless and her blogposts are very honest. Just like she is in person!

We had such a great time and actually saw each other a few times during last week. And as bloggers do – we squeezed in a casual and very quick "shooting" to showcase our outfits to you guys. It's funny when you start into a busy day and in between meetings (when you're on the go) start taking photos for your blog. But that's what I call time efficiency. And since Sofia is just as experienced and professional in taking proper photos the ones below only took us 10 min (!) and then we were off to dinner at Neal's Yard in Covent Garden (beautiful place)!

I was wearing a dress by Zara that is super versatile and perfect for a busy day with meetings and still suitable for a quick after-work cocktail in one of London's most amazing rooftop bars (check out Aqua on Regent Street when you're in London). This dress has been a great bargain last season already. I found it on sale for 9 euro only! The caramel heels are from Mango and still available on sale – so be quick about it 😉 I have included them in my summer favourites' post because this colour is just amazing to wear with so many styles and on top of that I was actually walking in these heels for 7 hours and they did not hurt! It's a miracle!
Shop the Look:
Dress by Zara (similar here)
Heels by Mango (here)
Watch by Kapten & Son (here)