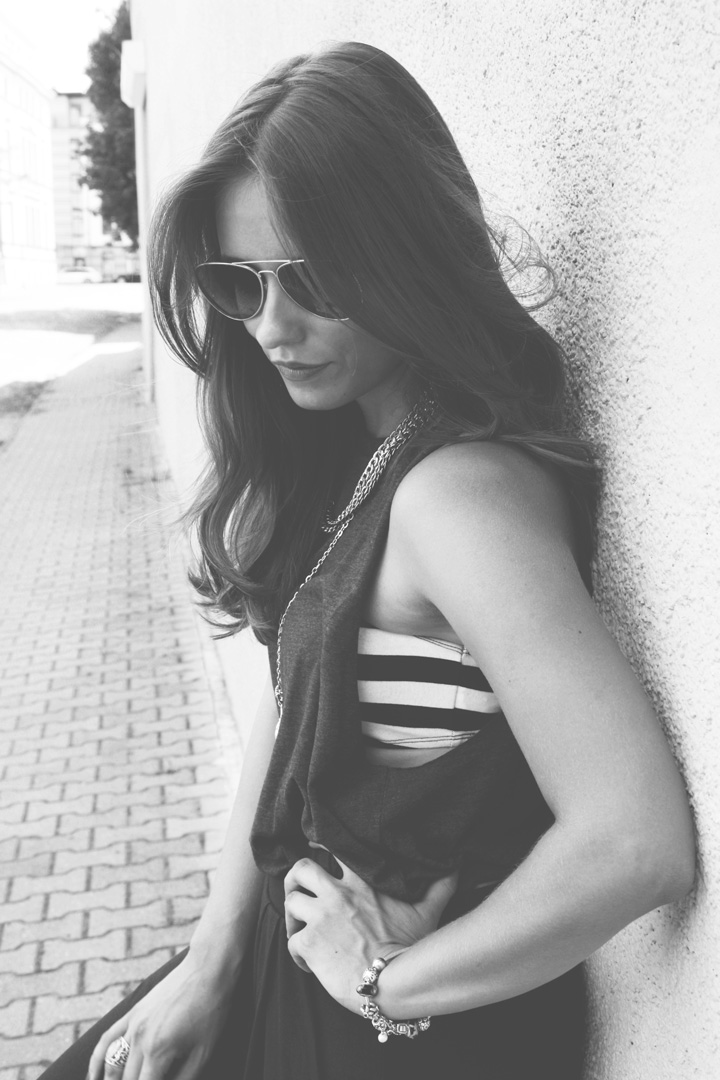 06 Aug

H&M DIVIDED GREY COLLECTION

Jacket – Bershka / Top – H&M / Sunglasses – H&M / Harem Pants – H&M / Shoes – David Braun / Necklace – Revival London

Being edgy and rock'n'roll? I can do that!

This past month I stocked up on a lot of basic items that are easy to style with Jeans or loose fit pants and that I feel just make any outfit look effortless and classy. With the right accessories any look can be dressed up or down, made more edgy or casual. While shopping for basic items I fell in love with H&M's DIVIDED collection: "The Grey Concept".

The collection is inspired by rock'n'roll and punk styles and mixes bold pieces like leather jackets, cardigans and statement coats with suitable basics to create a very edgy style that looks just as effortless and cool. What I love about these basics is that they somehow look very high fashion with the cuts and colours being timeless, yet they embody a very distinct style. Some current pieces remind me of the all british chic rock'n'roll brand All Saints, which I love but which does not always fit my budget… So this is just perfect, as prices and the quality are both very satisfying.

The harem pants I am wearing here are just amazing. I never thought this kind of cut would suit me well, but it does and I cannot get enough of it at the moment. I ordered three more in different colours and materials – this is how madly I fell in love with them. Not only can they be worn with so many different tops and styles, they are also super comfortable. Feels like I am wearing my home wear with the benefit of looking fully dressed. Really – that's all I need!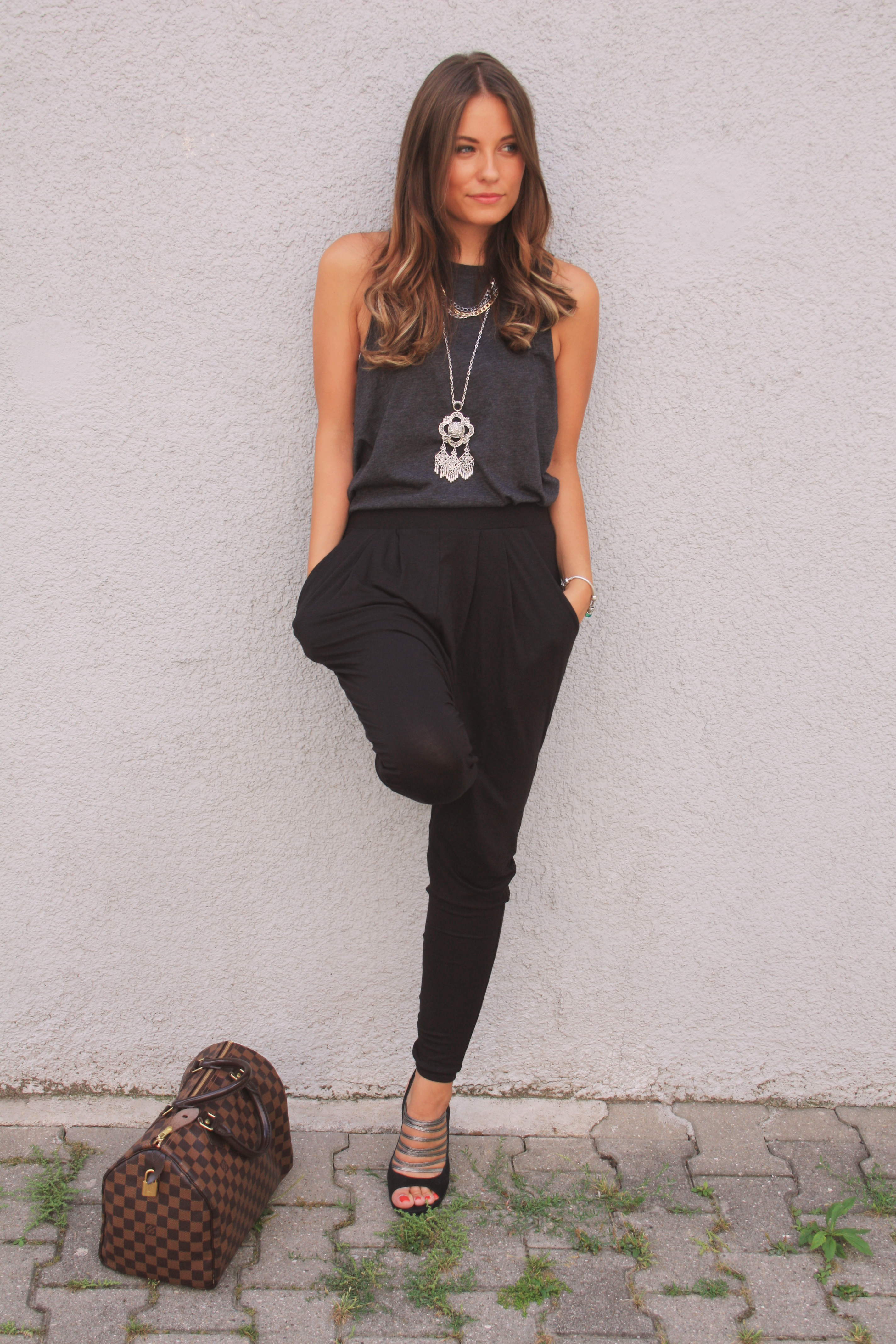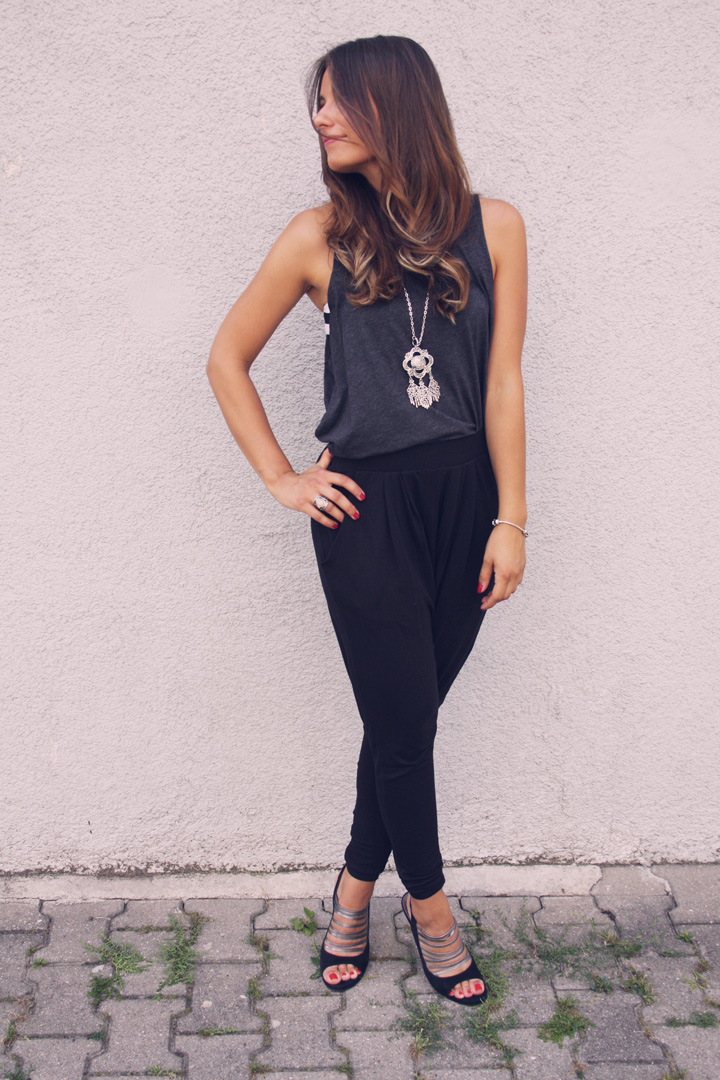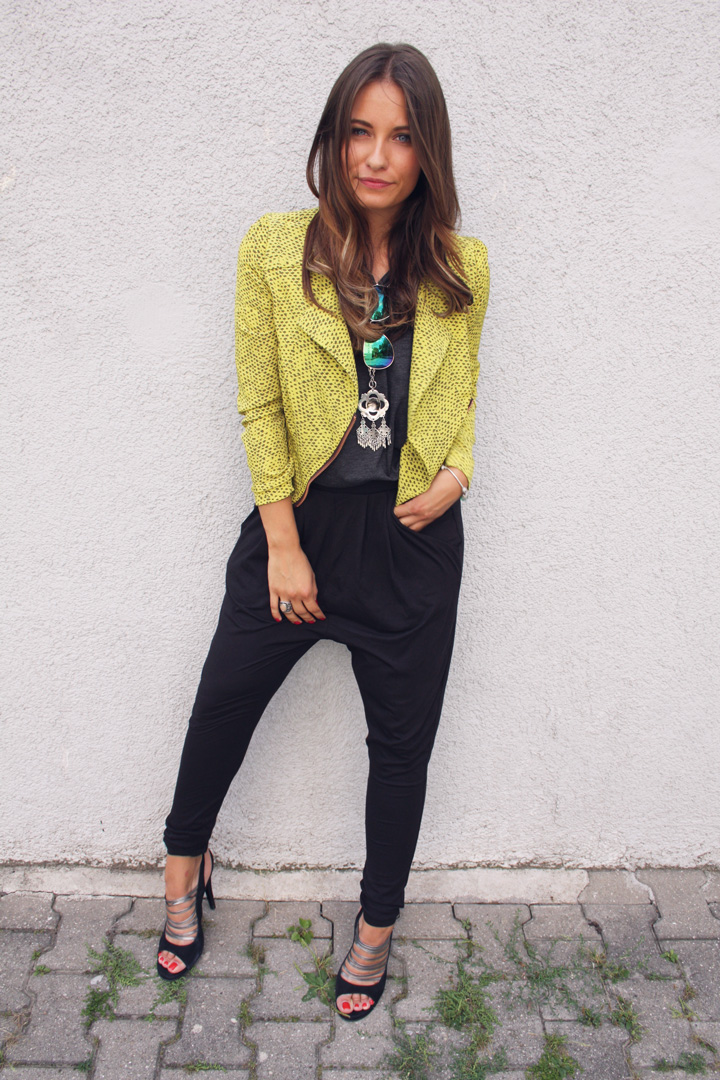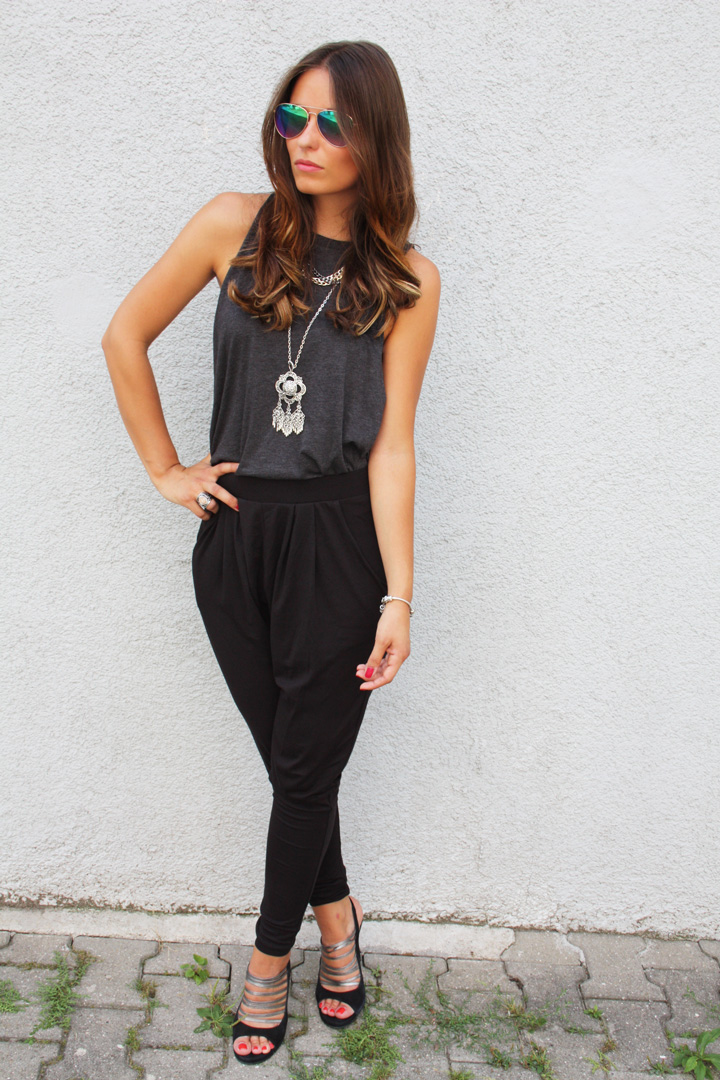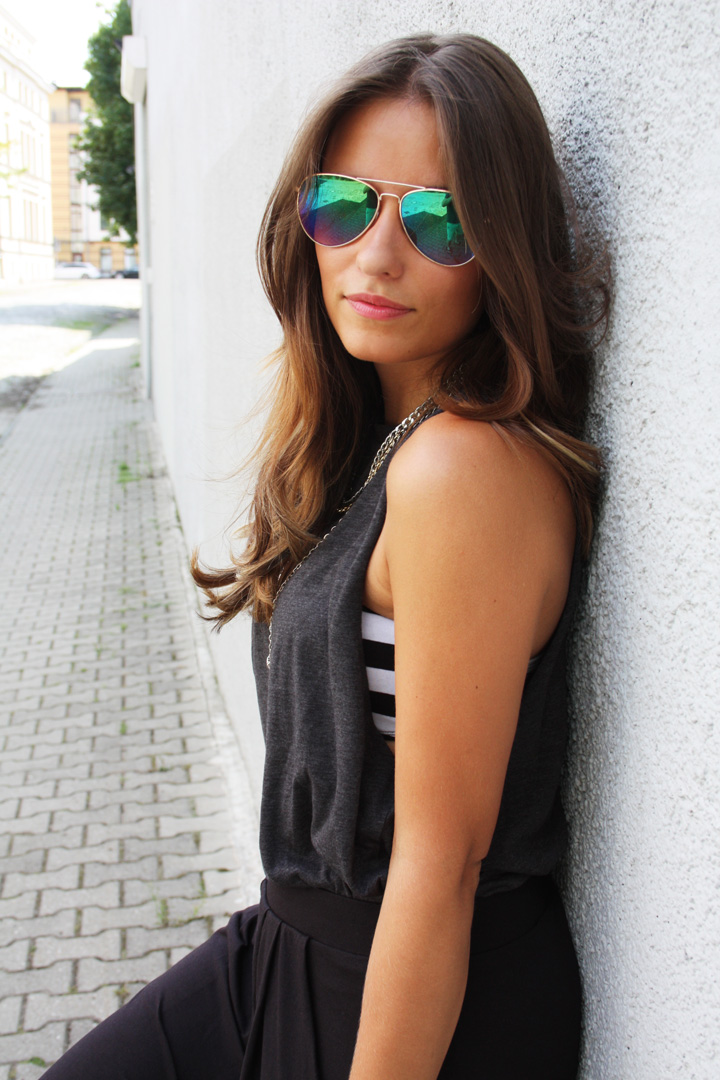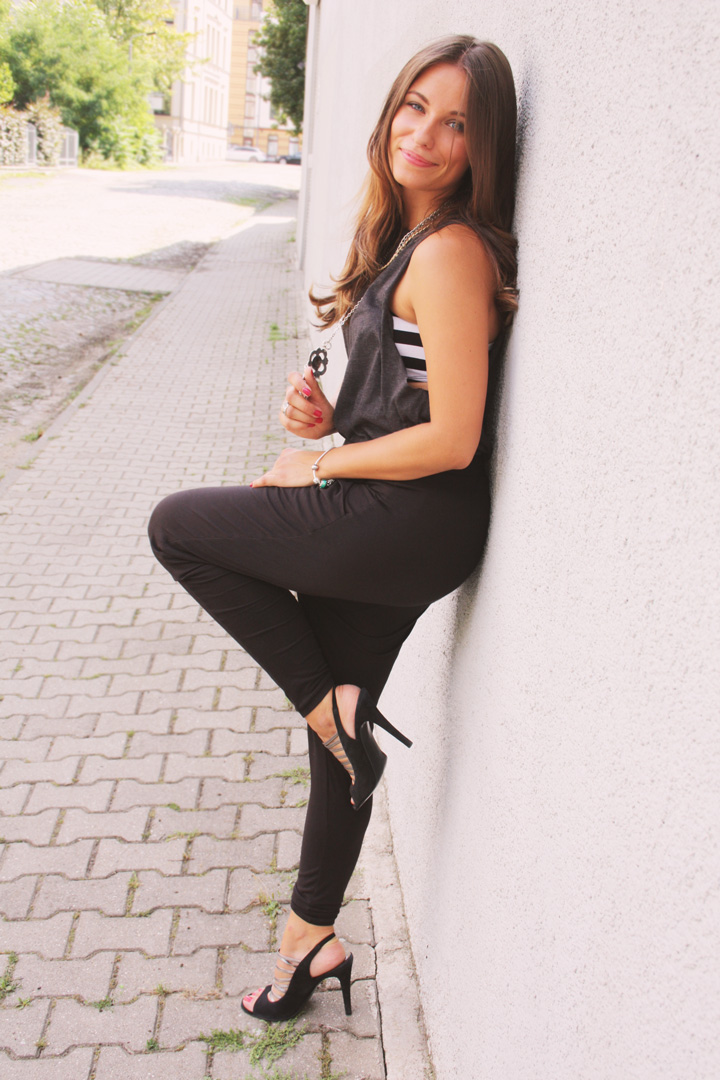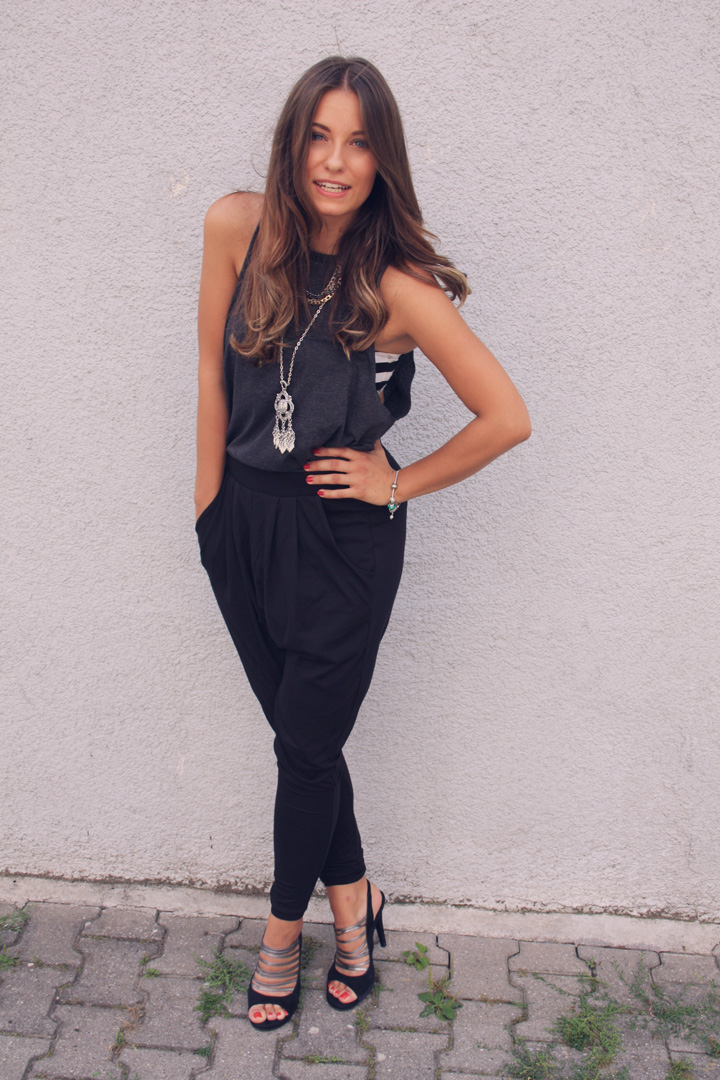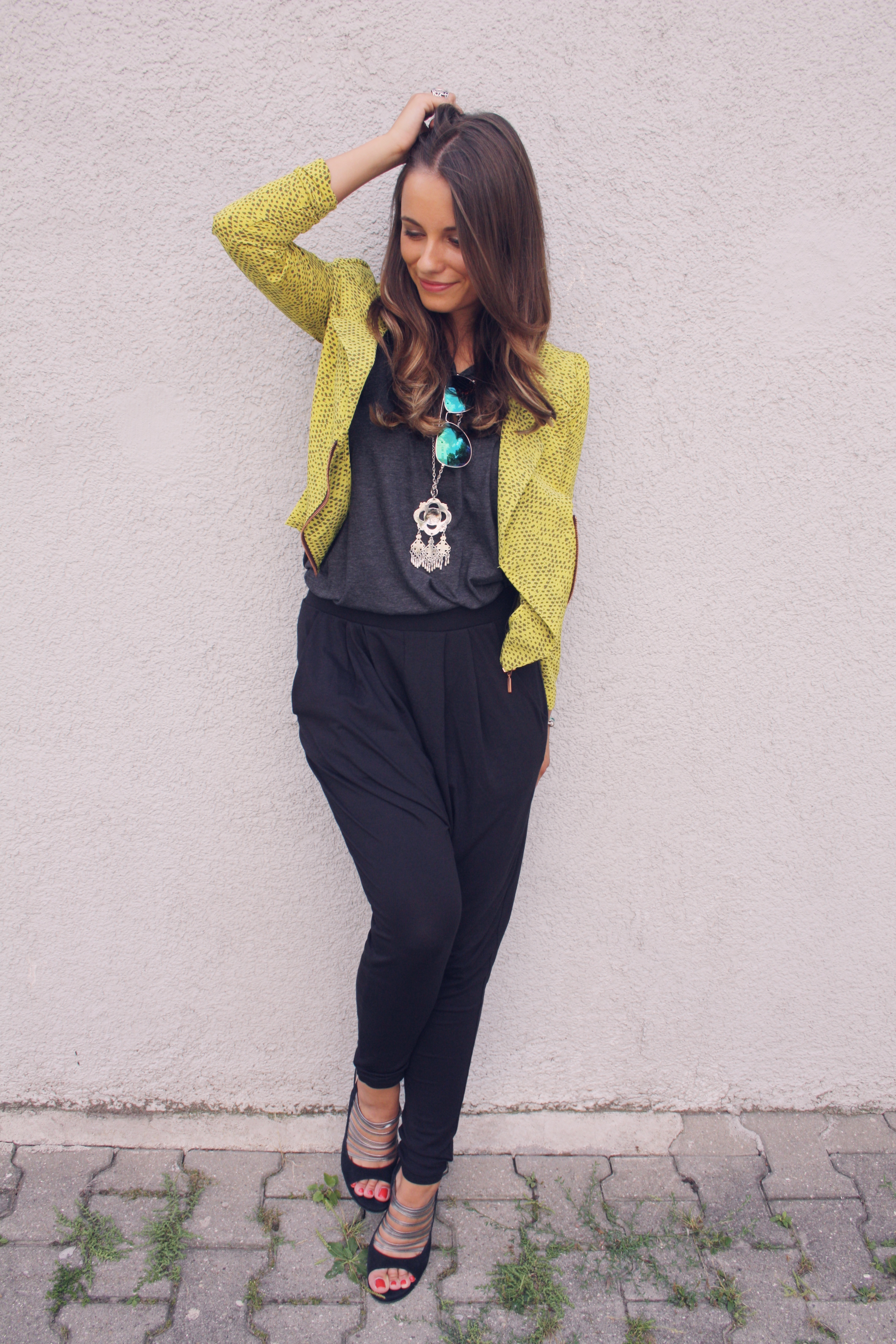 H&M Divided Grey Line commercial from Autumn 2012: