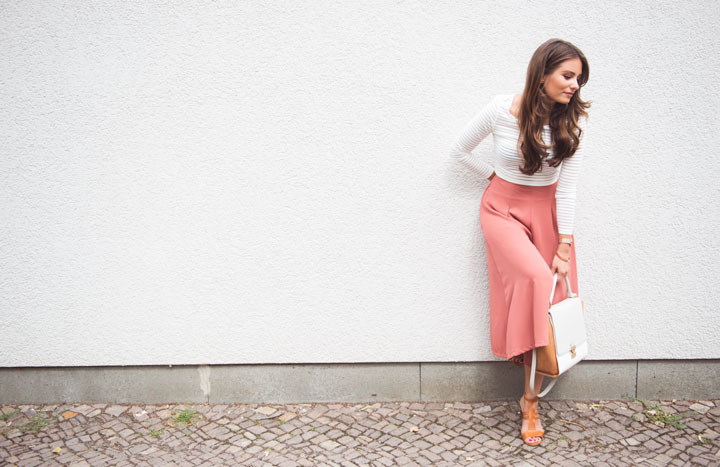 19 Jul

Coral Vibes New Look I

Ever heard of culottes? Pants that look like skirts? I always thought I'd better stay away from them just because they have the ability to make you look bigger than you are… At least for me. But then sometimes you gotta try out new looks even if you're sure of it not looking good and you'll end up being surprised.

I found coral coloured culottes at New Look and I literally fell in love. They look so flawless and can be dressed casually or chic. I am wearing them with a tight cropped top since the pants are wide and flowy and combined them with my favourite caramel heels this season. The colour combination of coral, creme and caramel just looks so flattering and sophisticated. The Zara Céline look-a-like bag that I got for my birthday is the perfect fit because it combines all these colours. Wearing it over the shoulder gives this look a more casual vibe. My jewellery picks for this look include a rosé gold watch and bracelet.
Shop the Look
Pants by New Look here
Cropped top by HM here
Heels by Mango here
Bag by Zara here
Watch by Tamaris here