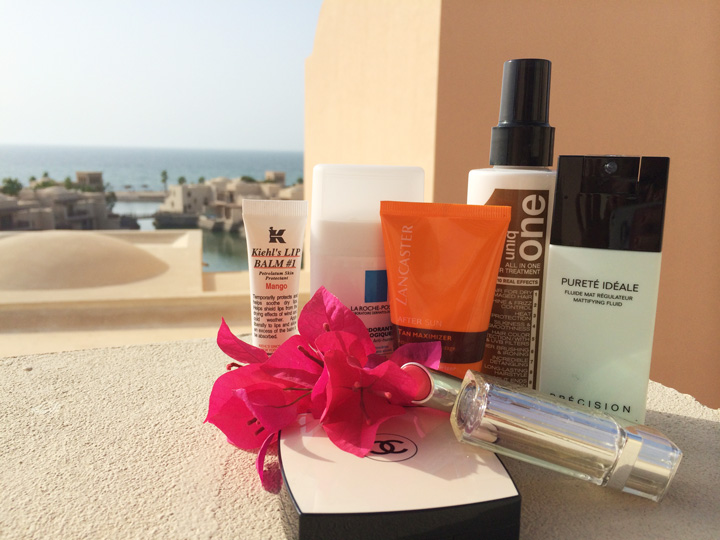 08 Jul

BEAUTY PICKS OF THE DAY

The beauty products I use vary according to where I am, what time of the year it is and just generously how I feel. Being on vacation at the moment I feel fabulous and like using some of my favourite summery products. Here's a list for you and some facts as to why I use these products.

Face:

Kiehl's – Lip Balm (Mango): so this lip balm is simply amazing, I got it for my birthday just two weeks ago from one of my very best friends and she recommended it to me earlier this year. It soothes and hydrates my lips, which is perfect when being out in the sun a lot and the mango scent just does the rest.

La Roche-Posay: this deodorant does not have Aluminium in it, which is the first thing I check for when going for a new one. The scent is neutral and it literally lasts the whole day. It is gentle to the skin and I read that this particular one is used by quite a few celebrities – don't know whether this affects me in any way, but it does make one feel special 😉

Lancaster – Tan Maximiser: facial cream that is said to help you tan quicker and protects the skin after sun bathing. I have only been using this cream once but I could already see results the next day – not bad isn't it?

Chanel – Pureté Idéale: my favourite skin care product. I use it every single day. It mattifies my skin and helps reduce pores (which it really does). Having quite oily skin this mat fluid does wonders and is perfect to use before applying my usual makeup routine.

Dior Lipstick – natural looking lipstick that keeps my lips hydrated and adds a hint of colour. It is always in my bag and perfect to go with any look.

Chanel – Les Beiges Powder in #40: I have been spending years to find a powder that fulfills my needs and I finally found it in this powder. It gives me a natural finish, does not leave me with oily skin patches and colour #40 is the perfect shade and even adapts to when I'm tanned.

Hair:

Unique One – All in one treatment: A true allrounder. This leave-in conditioner does 10 things in one go – it's a heat protector, controls shine and frizz, nourishes damaged and dry hair, adds silkiness and smoothes out the hair, includes UVB filters and products hair colour, detangles the hair and helps protect roots and endings. What more do you need? Oh right – it smells amazingly fresh with a hint of coconut and I loooove coconut!