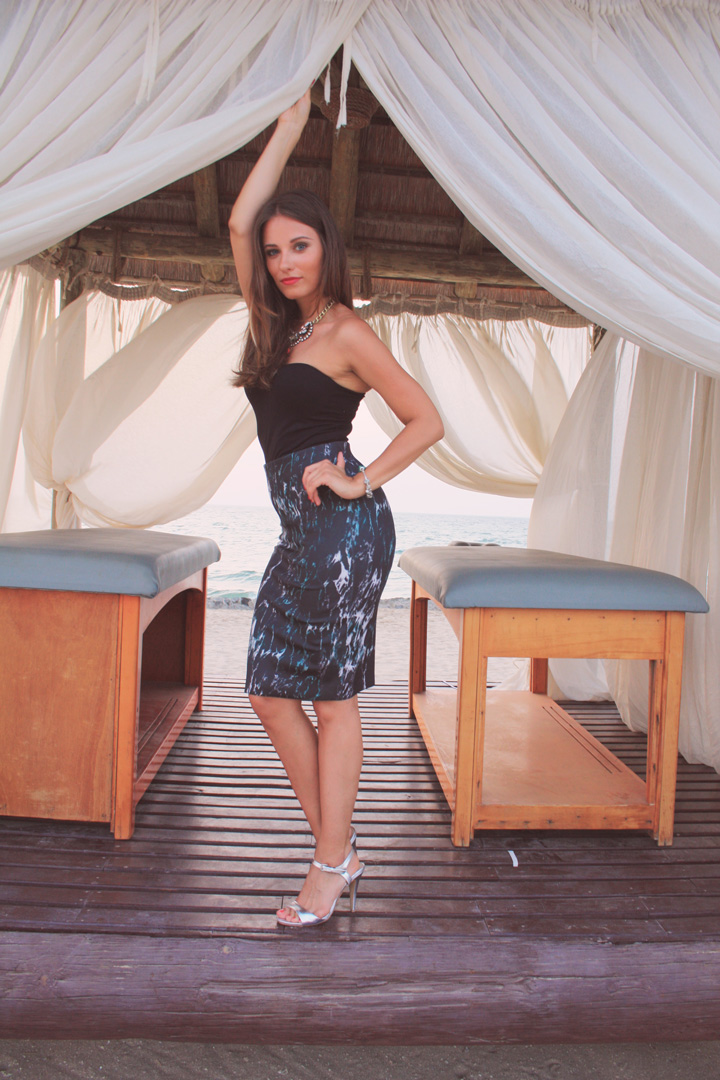 07 Jul

BEACH – SEASIDE – GLAMOUR

Top – H&M / Skirt – Zara / Necklace – Forever18 / Heels – Primark / Bracelet – Pandora / Bag – Mango

We finally arrived in lovely Dubai on Thursday and it is incredibly warm here (I know – it's July) ;)and where best to take photos than at the beach – that's what we did, right before dinner. So here is a rather glamorous evening style that's easy to either dress up or down. The skirt is the centerpiece in this outfit and was a real bargain by the way. I bought it in sale last week for only 9,95 Euro! If you hurry you might still be able to get it!